Educating our people about the nation's young champions may be a good reminder, that they too can transform the globe. When we consider modern-day heroes to teach in class, we frequently consider people who made a difference when they were well into their adulthood. On the other hand, young people may and do have a big effect on the world. Pakistan is blessed with a wealth of talent. Many of this country's children have gone on to achieve great things and leave their indelible mark on the world.
This is a special article from Parhai Likhai, as we are showcasing some of Pakistan's prideful youth, who are making a difference in the world. Hope our readers like them.
# 1 Arish Fatima
Our # 1 elect is Arish Fatima. According to research, a kid from Karachi made us proud by becoming a certified Microsoft professional, the institution's youngest employee. The Pakistani government tweeted that Arish Fatima, a four-year-old child, led by example by passing the MS Certification (MCP) exam with 831 points.
According to Geo TV, She smashed the global mark for clearing the MCP test with a score of 700, achieving great accomplishments and making Pakistan proud across the world.
Her father, who attended the training at an early age as well, claimed that while working remotely throughout the coronavirus shutdown, he saw his child's passion for technology and helped her prepare for the test.
Also Read: Alternate Routes to Formal Education
# 2 Arfa Karim
Arfa was only nine years old when she completed her MCP and became the youngest Microsoft professional. For her achievements, she won many awards and gold medals from various institutions, including the President's Award for Pride of Performance and the Fatimah Jinnah Gold Medal.
The young lady became a role model for other young women of her age. Karim has also sponsored Nation at global events such as the TechEd developer's event. Miss Karim was even invited to the Microsoft headquarters in the United States by Bill Gates himself.
Although a legend in her domain, an Unfortunate soul, Arfa died in 2012 after suffering a cardiac arrest.
Also Read: The Upstream Mentality
# 3 Muhammad Hamza Shahzad
Mohamed, a Pakistan software genius, has been named the junior Microsoft Office Expert at the age of 6. To pass the Microsoft Certification exam, a candidate must obtain 700 points. Humza successfully passed the exam at the Microsoft Institute in London, scoring 757 points.
Humza is a student of class one at a local school, where his teachers are pleased with him and still can't believe their youngster passed this exam. Humza was born with the ability to solve complicated puzzles from an early age, and his professors named him "Star child" in his academic class.
Humza's parents are glad that their son has made them proud at such a young age, not to mention that he has represented Pakistan in a positive light to the rest of the globe.
Also Read: The Career Ladder: Showing Your Child The Road To A Successful Career!
# 4 Hammad Safi
Hammad Safi, a fifth-grade student, is the school's youngest teacher, as well as a freelancer, motivational speaker, TV anchor, and writer. He is a professor at a private English institution, where he teaches people twice his age, at the age of ten.
Moreover, Hammad is known for being the young lecturer and reporter in the world. He has delivered speeches at several universities on a range of themes. The majority of his talks are patriotic, emphasizing love and affection for the country. He was initially called to Peshawar College, where he delivered a nearly one-hour stunning speech and thought-provoking speech about facing challenges and the value of difficulties in life.
Given his popularity and fleets, Mr. Hammad has been covered by the media extensively. He began a series of lectures, travelling from north to south of Pakistan to attend seminars, special lectures, and motivational sessions.
The media coverage has provided Hammad's career with the necessary throttle, and he gets to travel a lot as he is invited to numerous events and ceremonies.
Also Read: Top 8 Tips For University Going Students!
# 5 Umair Liaquat
Umair was raised in Punjab, Pakistan, and came to the UK when he was 3 years old, took his Math's GCSE higher tier exam, and received an A in an exam that most students take when they are sixteen years old. Umair had to take this exam outside of school because his school wouldn't let him. So he was taken to Brampton Manor Academy by his father and older brother.
His father, Aqeel, an electrician in the United Kingdom, is a double Maths and Physics graduate from a village where only two men attended university. Hamza, Umair's older brother, is a scholastic prodigy who is currently studying for five A-level exams and is honoured to study aeronautical engineering at Cambridge.
Also Read: Top 6 Tips To Calm Yourself When You Are In The Exam Hall
# 6 Zaid Siddiqui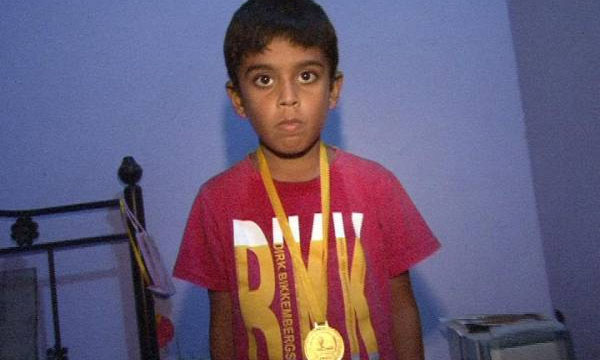 A seven-year-old Karachi boy has triumphed in a global English-speaking tournament, bringing honour to his homeland. He is a student of class 2 and a resident of Bagh Korangi. He took part in the International Olympiad of English Language and came in the first place. England and India were among the 14 nations represented at the tournament.
He is also a patriot, announcing his desire to serve the country by joining the army in an interview with SAMAA. Sidra Siddiqui, Zaidi's older sister, came in 15th place in the same competition.
The happy mother of two high-ranking officials claims that she pays extra attention to her children's studies.
While, Asghar Siddiqui, the children's father, claims that his children are free to choose their career paths.
Zaid Siddiqui and other students like him are the Pakistani nation's hope.
Also Read: Digital Education: The Scope Of Virtual Reality In The Classrooms
# 7 Ayan Qureshi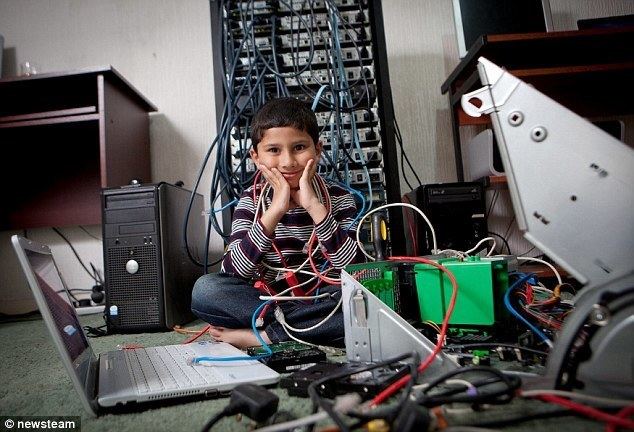 Beginning Sept, Ayan Qureshi, the globe's youngest MOS expert, has been based in Pakistan. He was interested in electronics and computers from an early age, and he began to study how to install programs and how motherboards and hard discs functioned.
Qureshi became the world's youngest Microsoft Certified Professional on September 27, 2014, at the age of 5 years and 7 months, after clearing the certification's standard assessment requirements at Birmingham City University Center.
He broke the previous record of Pakistani Mehroz Yawar, who passed the Microsoft Certified Professional exam at the age of six and a half.
Also Read: Edtech: Is It All a Silverlining
Conclusion
Pakistan has a lot of bright young people. These children's ages demonstrate that age is just a number. These hardworking individuals have surpassed our technological expectations, set academic records, and even been awarded the Nobel Prize.
For that matter, our youth are our pride, and we want to help them succeed in every sector possible.
A message from Parhai Likhai, for all the students out there, that is do not give up on your aspirations and hopes, and don't let anything in life prevent or discourage you from following your true calling. They were the ones who pulled it off. You, too, can do it.
Want to read more? Check Out our full range of blogs! Read more article @ Parhai Likhai
Need a TUTOR? click here to start your search.
Contact us at [email protected] or 0332-2007633
---
Share this article: |
---